Services - Fall Prevention Programs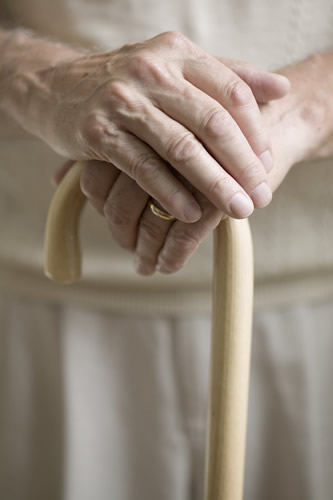 Falls are a significant cause of injury among adults over age 65. Fortunately, falls are preventable, and fall-related injuries can be easily avoided. Using the Biodex Balance System (hyperlink), we can assess the factors that may cause falls among older adults, and create personalized conditioning programs to help our older patients avoid debilitating fall-related injuries.
Our comprehensive Fall Prevention Program begins with an individualized assessment, by a physical therapist, of your gait, balance, posture, and muscle strength. We identify your specific risk factors and create a completely individualized program to help you regain your balance and decrease the possibility of fall-related injuries.
Your individual fall assessment will include:
Gait analysis to determine your overall velocity and step length, arm swinging and pelvic rotation, and your ambulation patterns ("a flat foot approach").
Muscle strength of both lower extremities.
Biodex Balance Assessment to determine your ability to remain upright.
Posture analysis and correction.

Following your assessment, we will create an individually tailored treatment program, using gait-training exercises, balance training modules on the Biodex machine, and unique work-out programs designed to help you build strength, maintain independence, and most importantly, reduce your risk of falls.