Services - Back and Neck Pain Management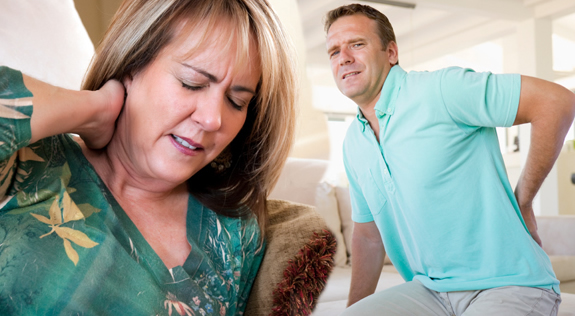 Neck and back pain can occur from trauma such as falls, vehicle accidents, twisting, stress, slipped or herniated discs, arthritis, or poor posture. At Progressive Physical Therapy, we can help you to safely and conservatively treat your back and neck pain. We'll develop a simple but comprehensive and highly personalized exercise program that will help you improve your posture, strengthen the muscles in your back and neck, and increase your spinal mobility.
Treating neck and back pain through physical therapy will help to protect the soft tissues in your back muscles from further breakdown; increase your circulation and mobility; and correct the issues, such as weakness, poor posture, and poor flexibility, that caused your pain in the first place. Your physical therapist will not only treat your neck and back pain problem, but help to make you stronger so that it doesn't reoccur.
Our unique pain management program is characterized by:
Individually tailored strengthening exercises to instantly relieve symptoms.
Pain-relieving exercise programs that work immediately.
A 100% commitment to each patient's improvement.
Re-injury prevention programs are based on individual needs.